[Solved] Outlook stuck on loading profile
We have recently seen a huge influx of people getting stuck on the blue outlook loading screen, with "loading profile" at the bottom. We have found a pretty easily solution that most of the time with this error.
Fix Loading Profile
Method One: How to fix the problem with Quick Repair
Close Outlook
Press Ctrl + Alt + Del -> Task Manager -> Processes – make sure Outlook is closed
Press Windows key + r
Type appwiz.cpl
Find "Microsoft Office 365 Apps" and click "Change"
Select "Quick Repair" and click "Repair"
Wait for this to complete then reopen Outlook
Method Two: Online Repair
Click the Start icon and click in the Search box.
Type cmd into the search box. You will see the cmd (Command Prompt) in the search window.
Hover the mouse over the cmd and right-click.
Select "Run as administrator".
Do you want to allow this app to make changes: Yes
Type the following command and press enter:
sfc /scannow
Now follow steps 1-5 in "Method One" and select "Online Repair" and then click "Repair".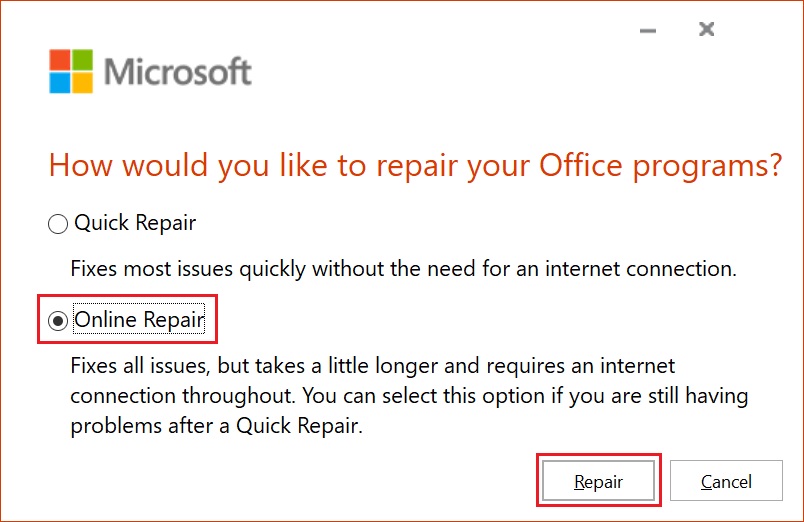 Wait for this to complete then try to open Outlook.
Method Three: New Profile
If method one and two have not worked for you, try the following:
Press Windows Key + R
Type "control"
Find and click on Mail
Click on "Show Profiles"
Click Add and give the profile a new – Ie- New Profile
Complete with your email details etc
Select "Always use this profile" and select the new profile you have just made and click ok.
Launch Outlook, your profile will open and start downloading mail.
Method Four: Re-Install Office
If Methods One to Three have failed, it's time to reinstall office completely. (This guide is assuming you are using Microsoft Office 365.)
Press Windows key + r
Type appwiz.cpl
Find and select Microsoft Office
Click Uninstall and follow the steps.
Goto https://office.com and sign in with your details
In the top right, you will see "Install Office" click this and click "Office 365 apps"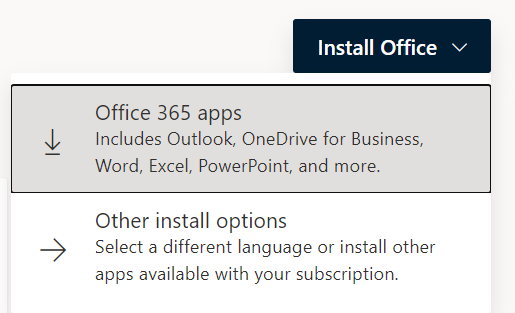 Run the file and follow reinstallation instructions
Reopen Outlook and sign in with your details
Outlook will open and begin to download mail
Other Tips
Ensure you have an active Internet connection
Check firewall is not blocking access to Outlook
Press Windows + R and type
outlook.exe /safe