[Solved] OneDrive will not Sync
How to force OneDrive to sync in Windows 10.
If you are having trouble and OneDrive will not sync, this short guide will show you how to resync all your files. Depending on how many files you have, this process could take a long time and use a lot of bandwidth.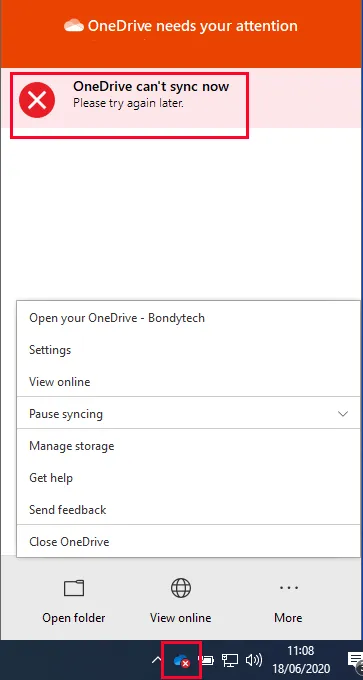 Steps to Fix the issue
First close OneDrive – Right click and "Close OneDrive".
Press WinKey + R to bring up the Run dialog.
Run the following command %localappdata%\Microsoft\OneDrive\onedrive.exe /reset
Press enter
This resets OneDrive. If OneDrive doesn't start automatically after the reset, reopen the app.
If this does not work, remove OneDrive completely and reinstall from Office 365. If you are still having trouble, you can contact us.