Fix Blank System Tray Icons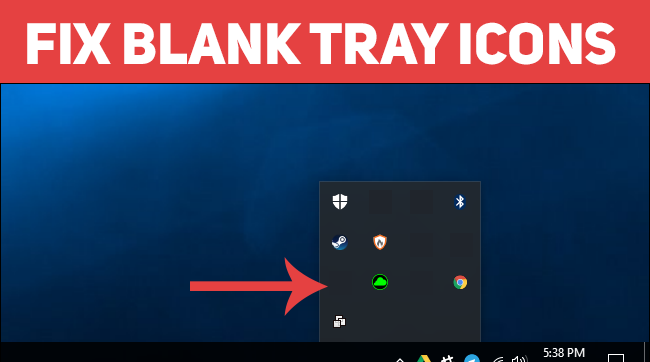 You may be having an issue in Windows 10 where your system tray icons are showing up blank. If you follow the steps in this guide, you should be able to easily resolve the issue.
Step 1: Backup Registry
Go to Start > Run (or Windows-key + R), type in regedit and hit OK. Before doing anything else, backup the registry.
Step 2: Navigate to the key:

HKEY_CURRENT_USER\Software\Classes\Local Settings\Software\Microsoft\Windows\CurrentVersion\TrayNotify.
Delete the values IconStreams and PastIconsStream.
Step 3: Restart Windows Explorer

Open up the Task Manager (Ctrl + Shift + Esc), go to the Processes tab, select explorer.exe and click End Process.
Open the Applications tab and click New Task at the bottom-right of the window.
In the message box that pops up type in explorer.exe and hit OK.
If this guide has helped you, please let us know. Please take a look at our other guides and tips.